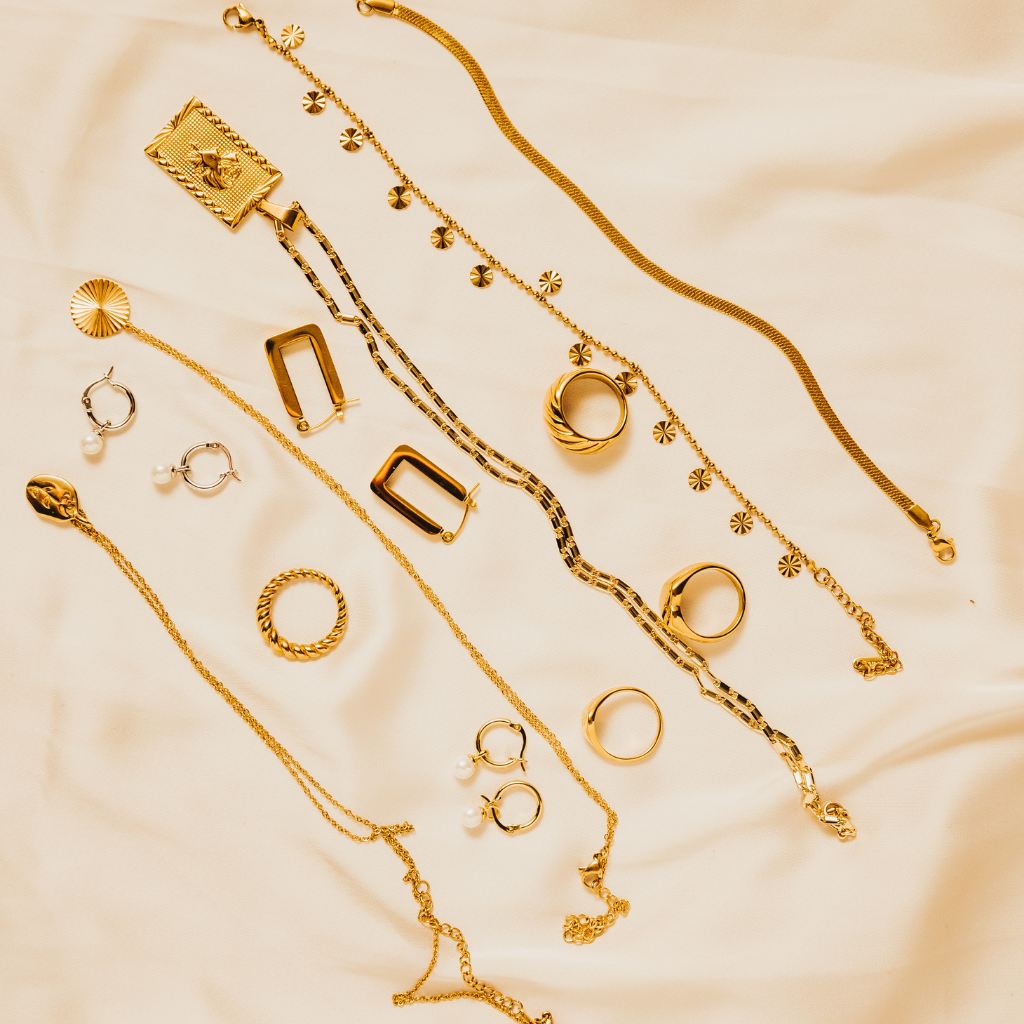 Have you ever wondered how to choose good quality materials for your jewelry? Then look no further, this page was intended just for you. At ADAE Jewelry we strive to use the best of materials while maintaining high quality at an accessible price. 
Base Metals- Stainless Steel and 925 Sterling Silver
It all starts with the base metal. At ADAE we generally use two base metals which include stainless steel and real 925 sterling silver. Both stainless steel and sterling silver offers enhanced durability, a long lifespan, will withstand normal everyday tasks while keeping its shape while also being hypoallergenic, scratch-resistant and easy to maintain. 
Coating- 18K PVD Gold Plated
Gold plated is a form of jewelry plating, specifically with gold as the outside layer. On top our base metals, our pieces are electro-coated with a thin layer of real gold giving the impression of pure luxury. 
Additionally, our pieces undergo a Physical Vapour Deposition (PVD) coating process. This titanium nitride procedure gives our jewelry a brilliant finish and improves its durability that is more resistant to corrosion, sweat and regular wear.
Coating- Platinum Plated
Another form of plating we use at ADAE is platinum plating. Platinum is extremely resistant to oxidation and on-top of silver produces tarnish-resistant and durable jewelry. Platinum plating has a unique sheen that makes silver appear even more beautiful. 
We are also proud to mention all of our pieces are carefully crafted without any lead or nickel contents.