Dazzle and Delight: The Ultimate Holiday Gift Guide for Jewelry Lovers
·
Written by ADAE Jewelry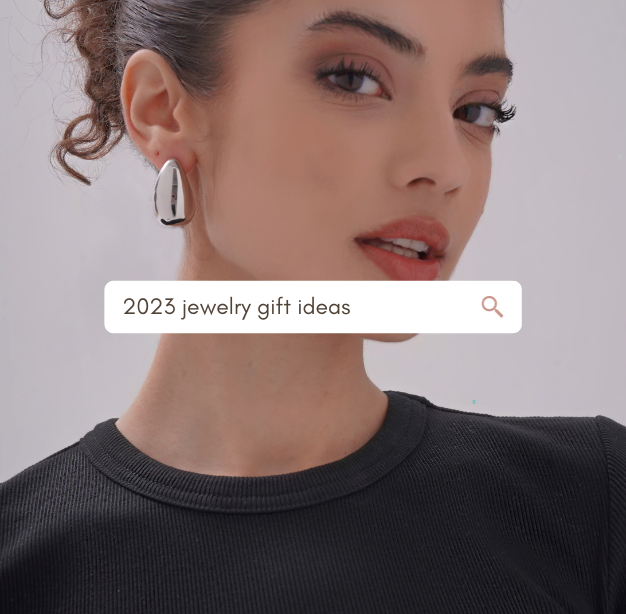 ·
Written by ADAE Jewelry
The holiday season is upon us, and what better way to show your love and appreciation than with a gift that sparkles and shines? Jewelry has always been a timeless and cherished present, and this year, we've curated the ultimate holiday gift guide to help you find the perfect piece for every style and budget.
1. Classic Elegance: Crystal Stud Earrings
For a gift that never goes out of style, consider classic crystal stud earrings. Timelessly elegant, these versatile earrings can be worn with everything from casual attire to formal evening wear. A piece that fits easily fits first or second piercings, gift this piece and watch as their eyes light up with joy.
2. Heart Charm Bracelet: Wear Your Love 
Share a special gesture with a heart charm bracelet. Treat yourself or a loved one with a dainty yet personal sentimental gift. It's a beautiful way to celebrate your loved one.
3. Statement Necklace: Make a Bold Impression
For the fashion-forward recipient on your list, a statement necklace is the perfect choice. Opt for a bold design with a vibrant pendant. This gift is sure to turn heads and add a touch of glamour to any outfit.
4. Coloured Jewelry: A Personal Touch
Showcase thoughtfulness with a piece of jewelry featuring their birthstone or favourite colour. Jewelry with colour adds a personal touch that demonstrates your attention to detail and consideration for their individuality.
The Yasmeen Earrings (Available in green, black, red and silver)
5. Timeless Tennis: The Gift of Practical Luxury
A quality timepiece is a gift that combines practicality with luxury. A beautiful tennis bracelet is truly a classic, timeless piece.
This holiday season, let your loved ones unwrap the magic of jewelry. Whether it's a classic piece that stands the test of time or a trendy accessory that adds a pop of personality, the right jewelry gift is a lasting symbol of your thoughtfulness and love. So, as you embark on your holiday shopping journey, consider the unique preferences and style of your special someone, and choose a piece of jewelry that will make this season truly unforgettable. Happy gifting!